My Articles and Links
Interviews
Audios
Resources, Information and Links
Personal Finance
Identity Theft - Information & Links
Additional Resources & Links
Inspiration & Motivation

Featured author "Life Choices: Putting the Pieces Together." I am one of 26 real-life authors who share their personal story of how they put together the pieces of their life puzzles. Contact me to purchase the book ($24.95 + tax).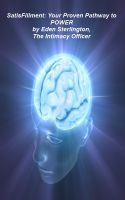 Eden Sterlington's "SatisFillment: Your Proven Pathway to POWER Action Guide" I was honored to be one of the first to read & review this empowering book. Click for more details and to order.
Life - Balance - Stress
Relationships
Etiquette
Careers
Kathy Jo Pollack © 2007-2023. All Rights Reserved.